Banking online or by app has become the leading way to manage finances. New research from CACI for the BBA shows that customers moved £2.9 billion a week using banking apps in 2015 - up from £2 billion in 2014. It's no surprise then that many of us have turned to apps to helps us manage and grow our savings. In the last decade, we've seen the rise of peer-to-peer lending involving 100% management of your investment online with platforms like Zopa (where you lend your money to individuals) or Funding Circle (where you lend your money to businesses to help them expand).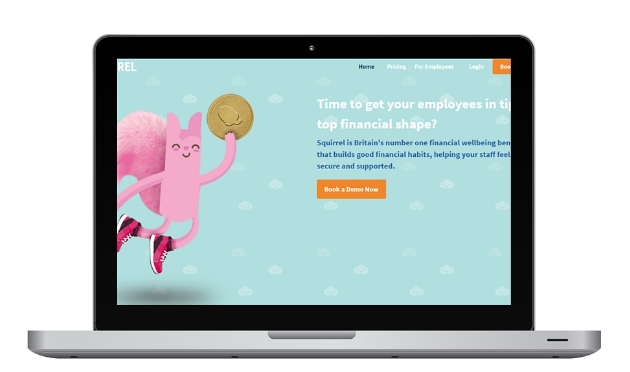 Technology startups focused on personal finance have also grown in popularity. At LLB, we experimented with Squirrel, the personal finance platform providing individuals with greater control over their finances. Several thousand users currently get their salary paid into Squirrel - all are based in the UK. But the intereset in this financial wellbeing extends beyond the UK. Squirrel plans to expand globally having witnessed interest further afield - they have a growing waiting list for interested parties based outside of the UK. If you're interested, you can request an invite to join the international waiting list at www.squirrel.me. Squirrel recently celebrated over £1 million of payroll having flowed through their app.
---
What is it?
Squirrel is an online personal finance wellbeing platform that helps you set up a system to save regularly whilst covering your day to day expenses. You can choose to be paid money every week instead of every month.
How does it work?
You set up your account online for free. You decide how much you want to save and add that as a goal. You type in the numbers regarding your pay, how much you want to spend and how much you want to save. When you're happy with how you've allocated your income, you activate your account by telling your employer to pay into your Squirrel account instead of your current account. Watch the video.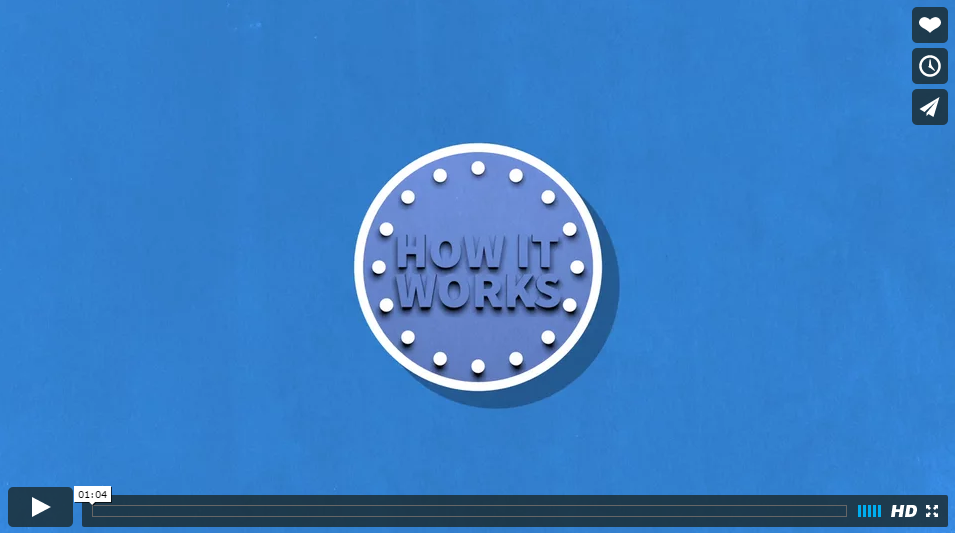 Where is my money held? Is it in a bank account or on a special Squirrel server?
Squirrel is a bank account completely in your name - controlled by the Squirrel app. The bank account is underwritten by a leading high street bank.
---
Is my money safe?
The money held in Squirrel accounts is kept at a leading high street bank. Squirrel takes extra precautions by ensuring these accounts are ring-fenced and held in cash. This means the money is held in an individual's name and not loaned out or 'put at risk' by the high street bank which is regulated by the Financial Conduct Authority.
---
Can anyone sign up?
The platform is primarily used by companies to help encourage saving amongst employees but you can sign up for an account separately for a monthly fee.
Recommend Squirrel to your Human Resources team
Sign up outside of your employer
---
How much does it cost?
On the website, pricing is provided for employers who can choose to cover all employees for £0.83 per user per month or they can select the uptake option which means they only pay for those who sign up at £3.99 per user per month.
---
What happens if I need access to my money early?
You can get access to your money early if you need to, by getting in contact with Squirrel using the "Need help?" button in your account, or emailing them at support@squirrel.me. You'll get the money the next day.
You can get access to your money early by contacting the support team. You'll get the money the next day.
---
How Squirrel is transforming financial wellbeing in the UK
Squirrel is currently in the process of working with the Money Advice Service to measure quantitatively how Squirrel can effect wellbeing. Some early research has found that: Three quarters of all Squirrel users have savings in place. 60% of Squirrel users have already started to put money aside for unexpected costs and emergencies. Compared to national averages this is a strong indicator that Squirrel is boosting financial resilience.
75% of all Squirrel users have savings.
Half of users choose to receive their disposable income in weekly payments which helps them make it to the end of the month.
Mutaz Qubbaj, Founder and CEO of Squirrel (@mmqlondon), shared this comment with LLB:
We've already had messages from several people, saying how they've tapped into their Squirrel savings as a way of avoiding short-term loans, and we've helped them break cycles of debt!
At a broader level, Barlcays has run some extensive research that shows that any form of financial distress can cost companies up to 4% of their bottom line tied to everything from employees being more absent, less productive or have a lower morale. Squirrel is an effective way for bringing this cost down.
Do you think an app can help you reach your financial goals and feel better about managing your money? Try the platform for free for 3 months at Squirrel.
Have questions? Tweet your question to @AskSquirrel.
---
Money for 20-somethings
Learn more on our Products page.